Saturday mornings are the only time I get to actually cook and enjoy a breakfast. Monday through Friday I get up at the crack of dawn to work 8:30-5 (I am clearly enjoying my summer to the fullest extent possible) and Sunday is the only day I sleep in past 9 and lounge around in bed with my cat. But Saturdays I get up, cook breakfast, and work in the yard before it's 97 degrees by 10 a.m.
One of the best things about living in Georgia is our peaches. I can buy pounds of them for mere pennies (okay, not really, but almost) at the local farmers' market. This year they're small, sweet, and juicy.
I adapted these pancakes from
Jessica
's
Whole Wheat Chocolate Peanut Butter Pancakes
to make my own sans peanut butter and chocolate BUT plus peaches and rolled oats!
Whole Wheat Oat & Peach Pancakes
1 cup whole wheat flour
1 teaspoon baking powder
1/2 teaspoon salt
1/4 cup plain rolled oats
1/2 teaspoon cinnamon
1 egg, well beaten
1 cup milk, plus 1/2 cup or so
1 tablespoon canola oil
1/2 teaspoon vanilla
2 Georgia (from nowhere else!!) peaches, thinly sliced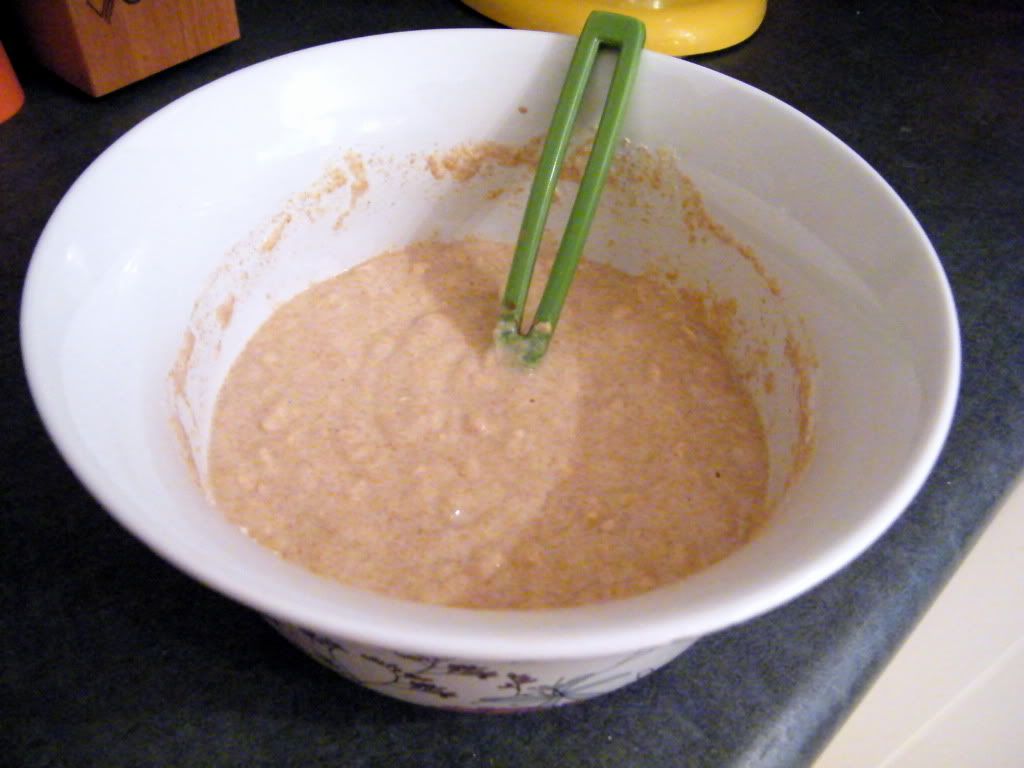 Stir together dry ingredients. Add eggs, milk, vanilla and oil. Stir until dry ingredients are moistened. But to be honest with y'all, I just dump everything in the bowl together and stir it when my eyes are glued shut still at 8 a.m. Oh and add more milk as needed because the oats will absorb a lot. I like my pancakes pretty thick but I think most prefer them thinner.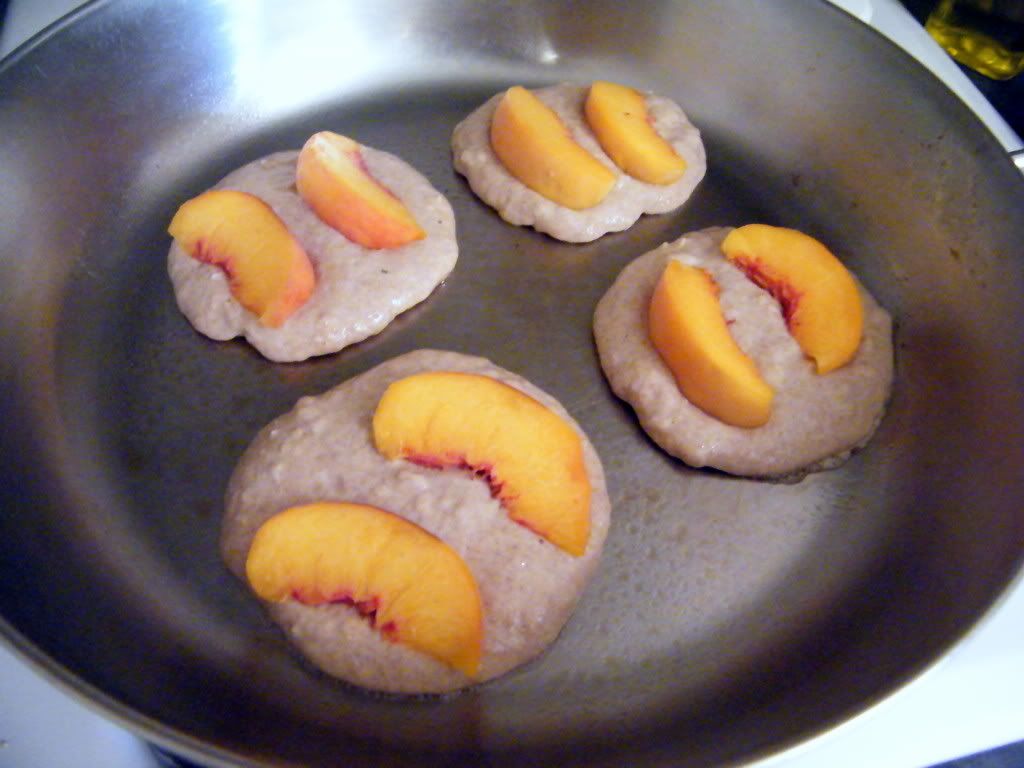 Cook on preheated pan until bubbles form and edges start to dry. Place peaches on top. Be sure to slice yours thinner than mine because flipping becomes difficult when you have huge hunks of peach to contend with. Flip and cook until lightly browned. Makes 9-10 small pancakes.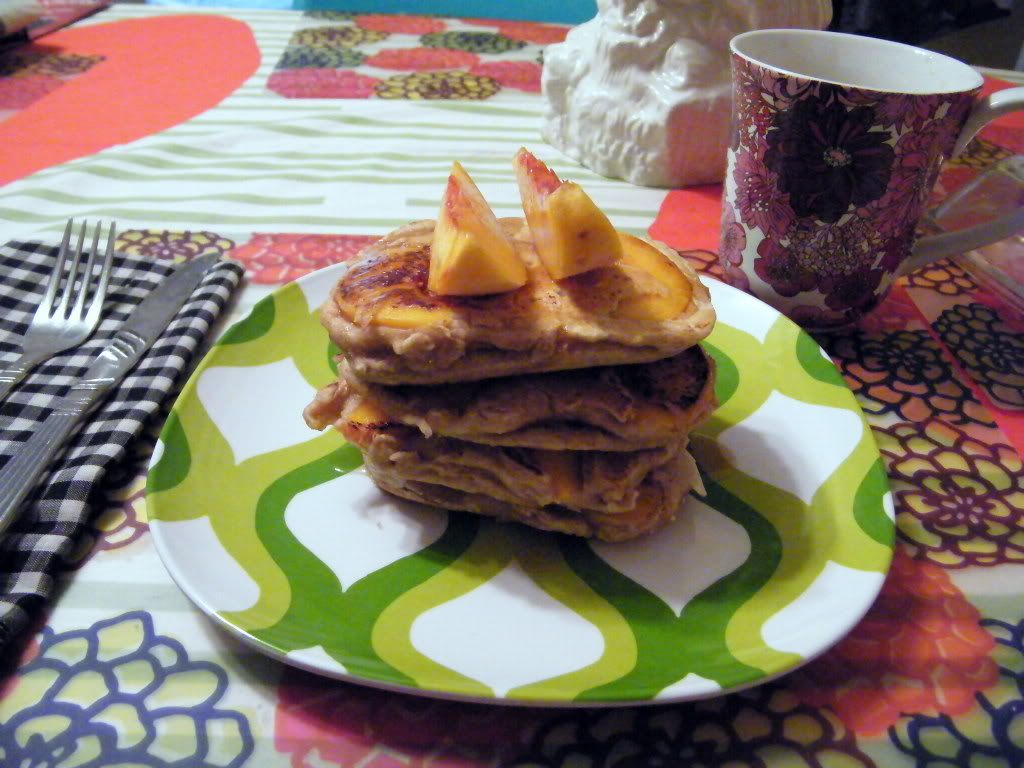 Drown in butter and syrup and enjoy! Happy Saturday. Or Tuesday. Whatever.