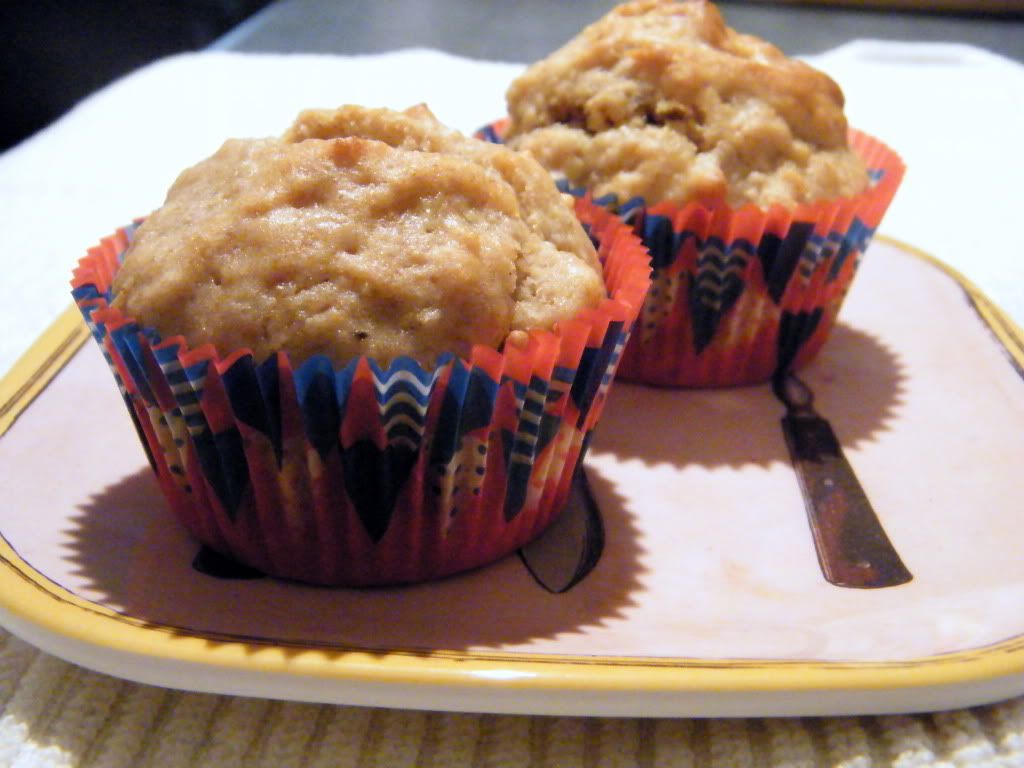 This past Saturday morning I had a short amount of time to cook something and the last of my Georgia peaches to use up. Despite it being approximately 115 degrees outside by 10 a.m., I decided to find a muffin recipe and settled on
Jenny
's
Peach Whole Wheat Muffins
, with a few adaptations.
Whole Wheat Peach Muffins
3/4 cup whole wheat flour
3/4 cup white flour
1/3 cup packed light brown sugar
2 teaspoon baking powder
1/2 teaspoon salt
1/2 teaspoon cinnamon
1 egg
1/2 cup milk
1/4 cup oil
1 teaspoon vanilla
1 cup fresh ripe (Georgia only!) peaches, diced
Preheat oven to 425F. Grease or line 12 muffin cups. I used Martha Stewart cupcake liners in a Fourth of July-type pattern in honor of the Braves.
In a small bowl, combine the flours, sugar, baking powder and salt. Set aside. In a large bowl, whisk together the egg, milk and oil. Stir in the dry ingredients until fully incorporated. Batter will be lumpy. I added about a tablespoon of milk just to wet it a little.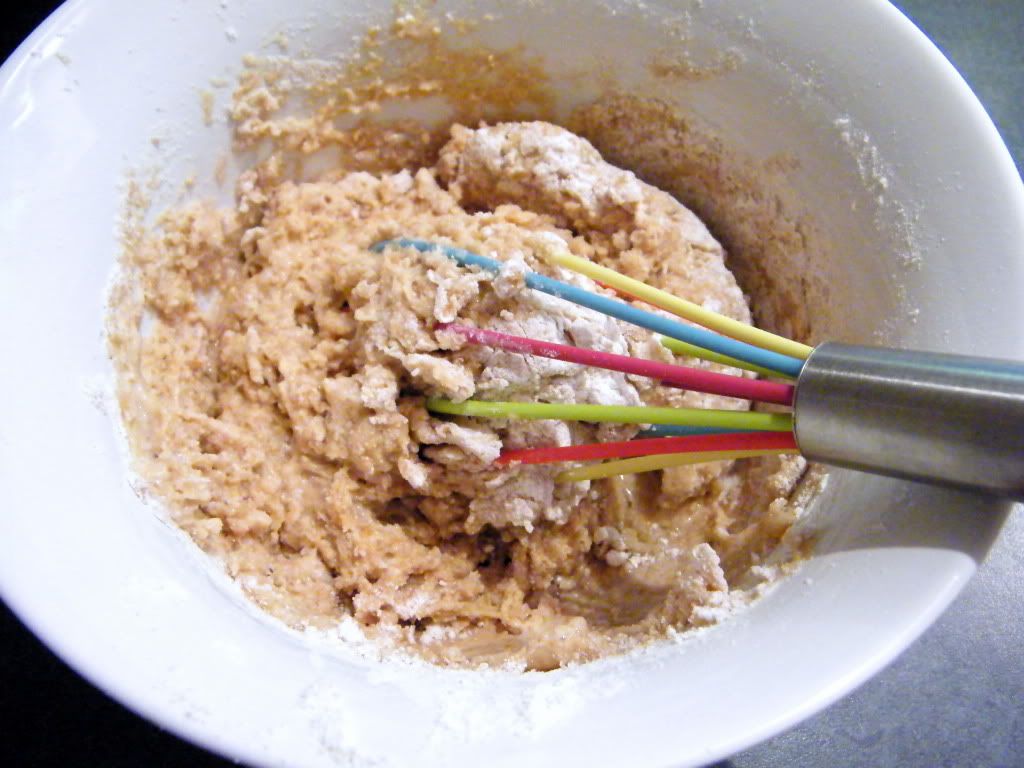 Stand back for a minute and admire how pretty and expensive looking your $2 whisk is. Carry on and mix in the peaches. Fill muffin cups 2/3 full (if you go over a little you will end up with eleven muffins. Oops).
Bake for 20-25 minutes or until toothpick inserted in the center comes out clean. Transfer muffins to a wire rack to cool. Eat quickly (with butter, mmm) or store in an airtight container. Makes 12, or 11 if you're not careful like me.