The very moment I opened my Google Reader and saw
Jessica
's
Puffy Peanut Butter Cookies with Chocolate Chips
, I knew I had to make them. My favorite candy is Reeses Cups and I much prefer a fluffy, soft cookie to a hard, thin one. What a match made in heaven.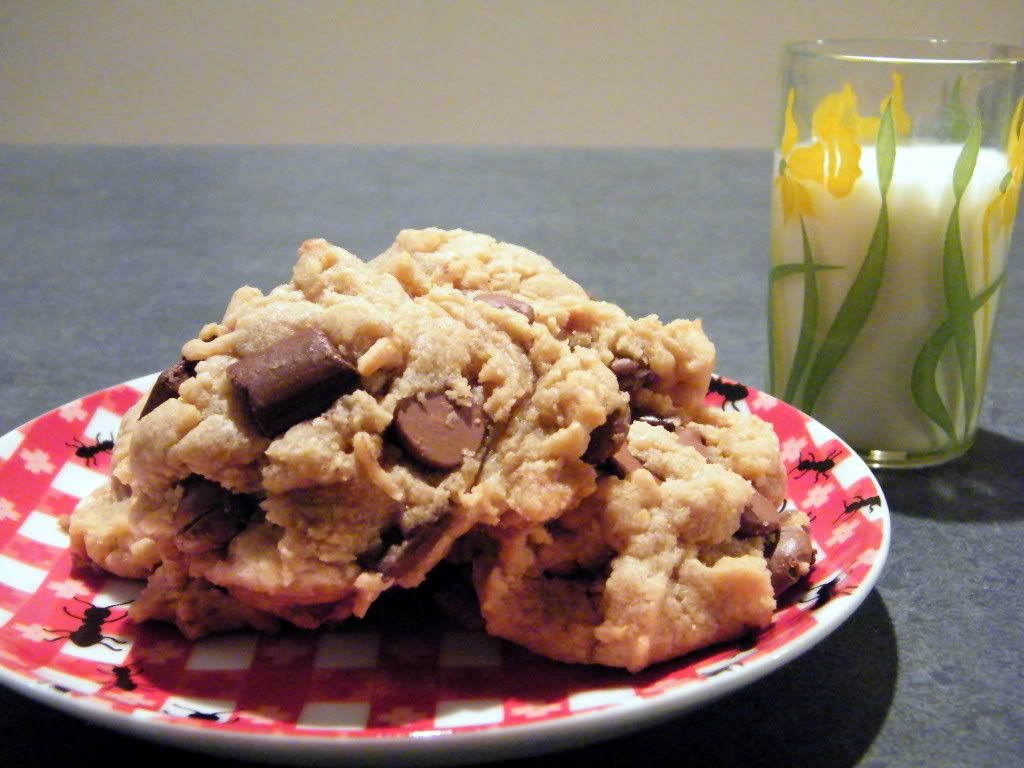 They worked out so well that I'm just going to post her recipe directly from her original post, with my annotations and comments in italics and brackets.
Puffy Peanut Butter Cookies with Chocolate Chips
2 cups all-purpose flour
1/2 teaspoons baking soda
8 tablespoons of salted butter, melted and cooled [I only had unsalted, so I added in about 1/2 teaspoon salt to the dry ingredients. I have no idea if that's the right ratio of salt, to be honest.]
6 tablespoons of creamy peanut butter, melted and cooled
1 cup brown sugar
1/2 cup sugar
1 egg + 1 egg yolk, at room temperature
2 teaspoons vanilla extract
1 1/2 cups chocolate chips [I used about half milk chocolate chips and half bittersweet chunks]
Preheat oven to 325F. Add butter and peanut butter to a microwave safe bowl, and heat in 30 second increments until melted. Let cool completely.
[This will take longer than you think. I'm sure when I finally mixed it all together the mixture was still a little warm. I've never been one to be patient.]
Mix the flour and baking soda in a bowl and set aside. In another bowl, mix the cooled butter/peanut butter and sugars until they are combined. Add the egg, egg yolk, and vanilla and stir until mixed.
Gradually add flour and mix until a dough forms – it will look crumbly at first, but it will come together. I even used my hands to bring it all together.
[Me too.]
If necessary, add 1-2 teaspoons of milk, but I did not need this.
[I did. Just a little smidgen more of milk.]
Fold in chocolate chips.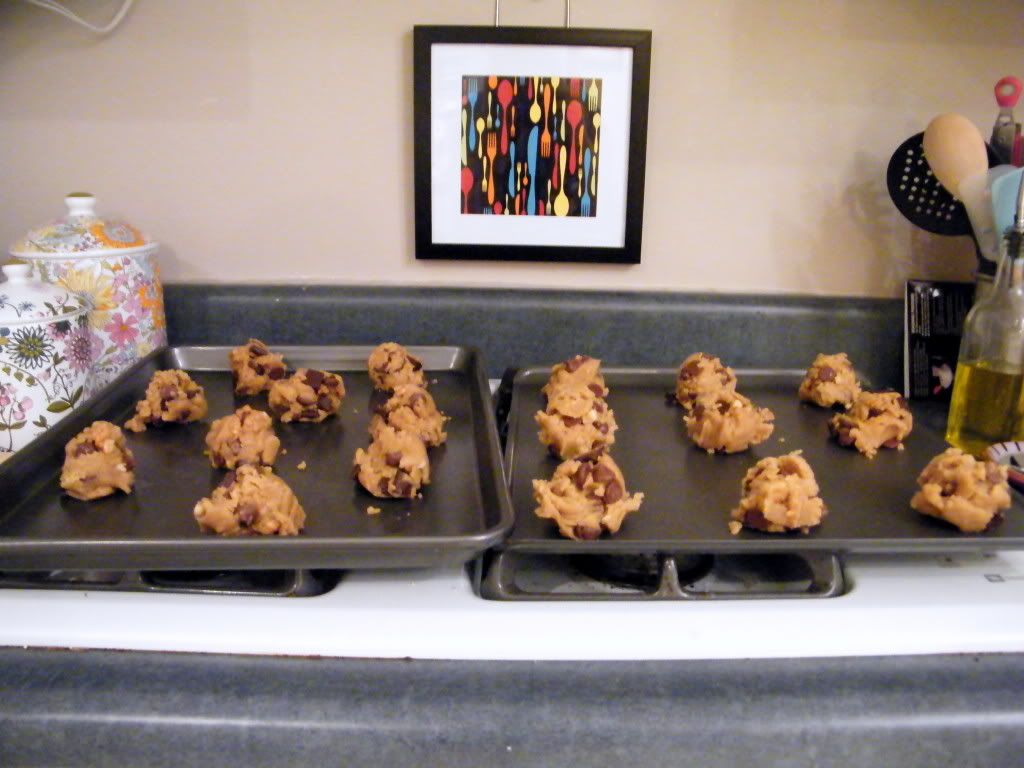 Shape the dough into a ball the size of a golfball. Place on a baking sheet two inches apart and bake for 10-12 minutes or until the edges are slightly brown. The centers should be soft and puffy. Do not over bake. Let cool completely then dig in!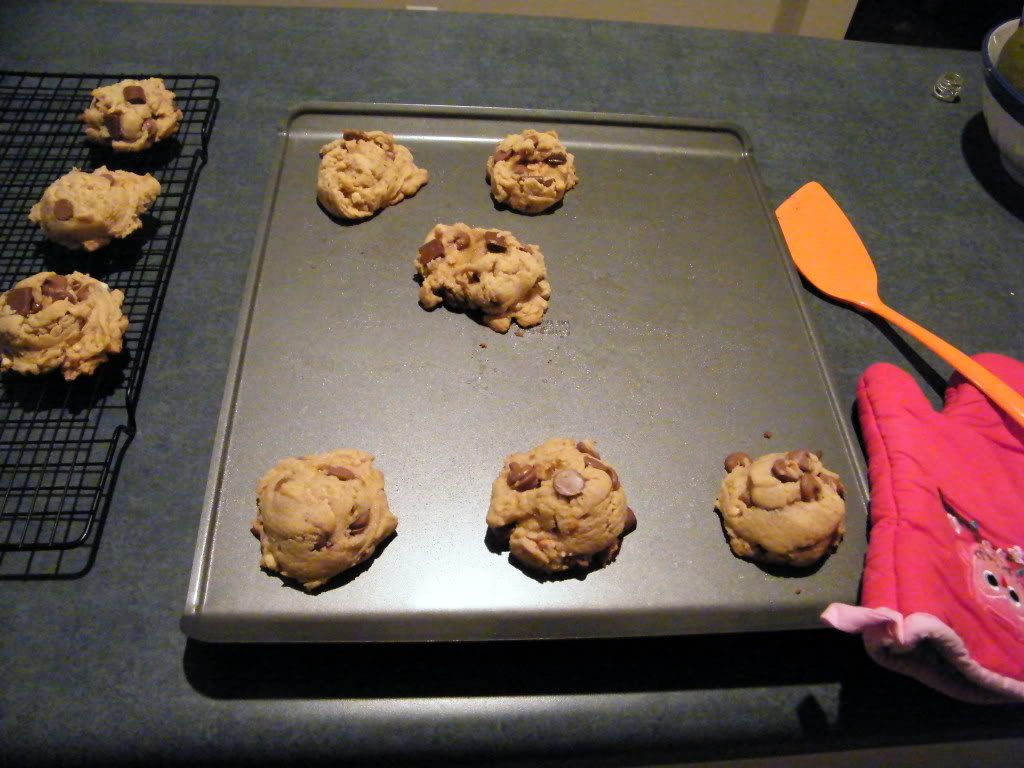 So, that's the flawless recipe. They stayed SO puffy that I kept getting concerned that they weren't getting cooked through - they looked the exact same as when they went in the oven! And they were perfect for a quick breakfast before work. Yum.